Our Vibrant Aerospace, Logistics and Maritime Scene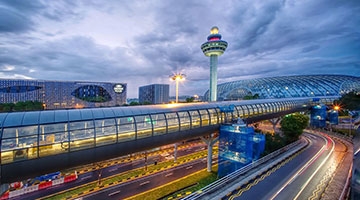 The growth of Asia's economy has resulted in a booming logistics industry5, and created a greater demand for faster and more efficient transport connectivity over air, land and sea links.
Singapore sits in the middle of an exciting hotbed of opportunities, serving as the regional headquarters for many aerospace, logistics and maritime companies. They are attracted by our world-class workforce which has benefitted from specialised training facilities such as the Singapore Aviation Academy and Singapore Maritime Institute, as well as our strategic position for both sea and air routes.
Even as these companies and industries continue to grow and evolve, Singapore is poised to stay at the forefront of development, leading the conversation into future topics ranging from green transportation solutions to logistics innovation.
Why Hold Aerospace & Logistics Events in Singapore?
The concentration of aerospace and logistic companies in Singapore makes it a natural choice to hold international and regional events supporting the industry.
Home to Regional and Global Headquarters
With many global companies already based in Singapore, organisers have easy access to thought leaders and captains of industry to attend, network, and speak at their events. This will also be a strong draw to participants attending from the region.
Industry Showcase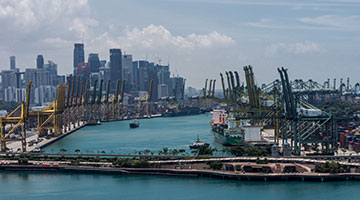 With its strong position as a leader in global transportation and logistics, Singapore features many technological innovations and industry-firsts.
These include the cutting-edge 320-ha Seletar Aerospace Park featuring integrated activities such as manufacturing, aftermarket services and R&D, Pharma@Changi – which offers an unbroken cold chain, making it the preferred air cargo hub for consolidation and distribution of pharmaceuticals into APAC, and the first Lufthansa Innovation Hub outside of Germany – which is focused on studying specific market developments in the digitalisation of Travel and Mobility in Asia.
On the maritime front, Singapore is also looking forward to welcoming Tuas Mega Port, which will be opened in phases starting from the end of 2021. The port will feature breakthroughs such as automated cranes and driverless vehicles, as well as 50 per cent lower carbon emissions, hence making it more environmentally friendly, while remaining technologically innovative.
With so many exciting developments situated within a compact and well-connected city, related events can certainly be enhanced – by taking participants out of the meeting rooms and convention halls to visit actual work sites where they can interact with experts to learn about new possibilities for the industry.
Embracing Sustainability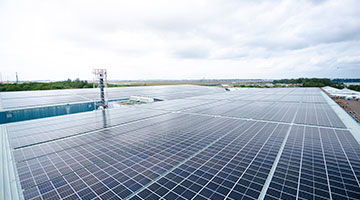 Even as global transportation and logistics industries are being forced to tackle the issue of environmental impact, in areas such as carbon contribution and noise pollution, Singapore is already looking into ways in which these industries can continue to thrive, whilst fully embracing the need for long-term sustainability.
Today, topics of sustainable travel and logistics have become central discussion topics of conferences and events, with many of the companies in these industries already embracing cleaner and more sustainable practices.
One fine example of the country's commitment towards sustainability took shape through the use of solar panels that were first used to help power Singapore Airshow in 2020.
Such mindsets ensure that Singapore will be able to continue as a hub for the logistics sector, as it plays a key role in writing a new and more responsible narrative for the industry.
Singapore has hosted numerous top aerospace & maritime shows, giving it the necessary expertise and experience to support your event. Some of the noteworthy events that we have hosted include: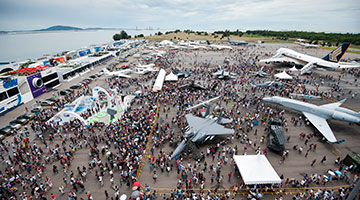 Singapore Airshow
One of the world's top three aviation shows and Asia's largest aerospace and defence exhibition. This event attracts everyone from high-level government officials to senior corporate executives of global aviation companies.
Rotorcraft Asia & Unmanned Systems Asia
The first show of its kind in Asia dedicated to helicopters, unmanned systems, urban air mobility and autonomous vehicles.
Singapore Maritime Week
An annual gathering of the international maritime community to advance key industry issues and exchange ideas to bring the sector forward.
Sea Asia
Asia's anchor maritime and offshore event, recognised as the leading platform for maritime industry to interact, explore business opportunities, hear the latest insights and find new products and services.
Asia Pacific Maritime
One of Asia's top exhibitions and conferences that showcase a complete overview of the various vessel sectors, including services and solutions, technology, vessels equipment, machineries and supplies.