Our Partnerships and Alliances
Singapore is a member of several international alliances and regulation bodies. SECB works closely with these organizations to continually deliver the best professional practices and services.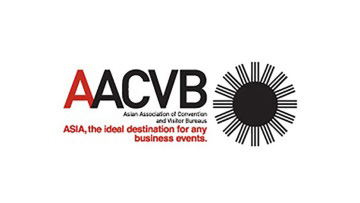 AACVB
The Asian Convention and Visitor Bureau (AACVB) was established in 1983 to form an alliance of Asian Convention Bureau that includes founding member consisting of Philippines, Hong Kong, Indonesia, South Korea, Malaysia, Thailand and Singapore. AACVB's objective is to promote Asia as one of the world's leading region for meetings, incentive travel, conventions and exhibitions.
BestCities Global Alliance
When the world wants to meet, we set the standard.
Singapore is a member of the BestCities Global Alliance since 2005; a network of eleven convention bureaux committed to a quality assured convention bureau service charter. The Alliance stands for a promise of quality, expertise and professionalism to deliver the world's best practices and service experience for international meeting planners. The BestCities Global Alliance network include Berlin, Bogotá, Cape Town, Copenhagen, Dubai, Edinburgh, Houston, Melbourne, Singapore, Tokyo and Vancouver.
Check out Best Cities Global Alliance for a free online conference planning toolkit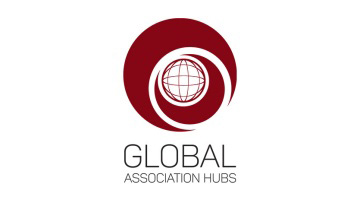 Global Association Hubs Partnership
Singapore Exhibition and Convention Bureau (SECB), along with Dubai Association Centre, Destination DC, and visit.brussels jointly launched the Global Association Hubs Partnership (GAHP) in October 2015. The partnership will assist international associations to expand globally and better serve their overseas members by using respective partner cities as regional conduits. GAHP cements the positions of the four partner cities as leading global hubs for international associations through creating synergistic relationships and connecting the associations to respective local communities.
IAEE
Trusted since 1928, International Association of Exhibitions and Events™ (IAEE) provides quality and value to its members through leadership, service, education and strong relationships. IAEE is the largest association of the exhibitions and events industry in the world, with a membership of show organizers, exhibitors and exhibition suppliers. Organizers of more than 20,000 exhibitions and buyer-seller events around the world are members of IAEE, and the organization advocates and promotes the awareness of face-to-face exhibitions and events as the primary medium for business development and growth. IAEE provides relevant, timely and innovative education to its members and the industry.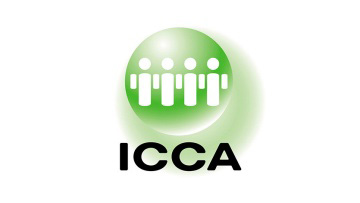 ICCA
The International Congress and Convention Association (ICCA) is the global community and knowledge hub for the international association meetings industry. ICCA represents the main specialists in organising, transporting, and accommodating international meetings and events, and comprises over 1,000 member companies and organisations in over 90 countries worldwide. ICCA specialises in the international association meetings sector, offering unrivalled data, communication channels, and business development opportunities.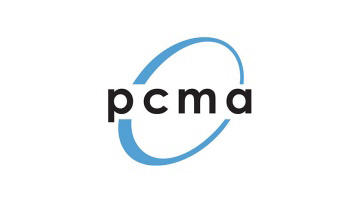 PCMA
The Professional Convention Management Association (PCMA), based in Chicago, has 17 chapters in the US, Canada and Mexico. Its membership of approximately 6,000 consists of meeting planners (54%), suppliers, faculty and students (46%). PCMA's mission is to deliver superior and innovative education and promote the value of professional convention management. Its members represent some of the meeting industry's leaders, with 68% of its members having more than 10 years of experience in the industry, 55% being directors or higher in their organisations, 78% being key decision-makers for their organisations and 40% being professionals in associations with more than 10,000 members each.
SACEOS
Singapore Association of Convention and Exhibition Organisers and Suppliers (SACEOS) was set up in 1979 to be the voice and champion of the meetings, incentives, conventions and exhibitions (MICE) industry, to help those in the business to develop and prosper, and to work closely with the government to meet the objective of making Singapore the best venue in Asia. Training has been and continues to be a cornerstone of SACEOS and it is a strategic pillar for the association to help members as Singapore and Asia grapple with greater competition from other regions, fight for talent, as well as manage and retain talent.
UFI
UFI is the leading global association of the world's tradeshow organisers and exhibition centre operators, as well as the major national and international exhibition associations, and selected partners of the exhibition industry.
UFI's main goal is to represent, promote and support the business interests of its members and the exhibition industry. UFI represents over 690 member organisations in 85 countries around the world.
Over 900 international trade fairs proudly bear the UFI approved label, a quality guarantee for visitors and exhibitors alike. UFI members continue to provide the international business community with a unique marketing media aimed at developing outstanding face-to-face business opportunities.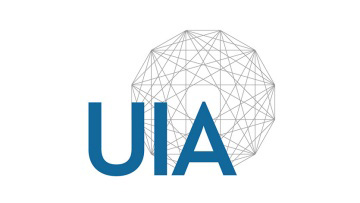 UIA
The Union of International Associations (UIA) is an independent research institute and serves as a repository for current and historical information on the work of international associations, including International Nongovernmental Organizations (INGOs) and Intergovernmental Organizations (IGOs). Today, the UIA also focuses on promoting public awareness of the internationality of these organizations and in representing the collective views of international bodies. UIA collects, hosts and provides up-to-date, reliable information on global civil society and maintains the most comprehensive source of information on international associations, their activities and concerns, and their meetings activities.