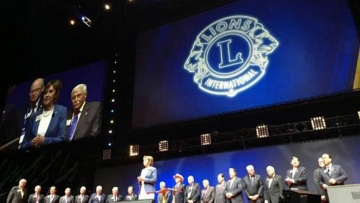 Singapore has won the bid to host the Lions Clubs International (LCI) Convention 2020, one of the most coveted events on the congress circuit. The Singapore edition of this annual event is expected to generate more than S$58 million in tourism receipts and draw an estimated 20,000 foreign attendees, making it the largest association congress ever to be held here.

The winning bid was put together with the help of various public agencies, as well as MICE industry stakeholders such as our hotel partners and convention venues.

"Singapore was selected over five other cities from around the world for her world-class hotels, restaurants, and convention facilities, as well as an excellent transportation network." shared Mr Joseph Wroblewski, Convention Committee Chairperson, Past International President of Lions Clubs International.

Throughout their stay in Singapore, Lions members will be able to enjoy a plethora of dining, retail, entertainment, and attraction options. In addition, attendees will also celebrate their time here by participating in the International Parade of Nations. One of the highlights of the week, the Parade often offers a cultural theme unique to the host city. The half-day walk around the city will be an opportunity for Singapore to showcase her unique diversity of cultures, and will see members dressed in their national costumes accompanied by marching bands from local schools, and parade floats.

Commonly recognised for its service to the blind and visually impaired, LCI is also exploring collaborating with the Singapore National Eye Centre (SNEC) to work towards a "20/20 Vision" eye-care model, including setting a Guinness World Record for the largest number of volunteers involved in a public eye-screening event. This is a step by LCI towards creating a convention with a difference, and making 2020 the year of lasting legacies.