Overview
For a tiny nation, Singapore packs a powerful punch in the fast-growing fintech industry. KPMG's Pulse of Fintech report in February 2018 revealed that Singapore received US$229.1 million worth of fintech funding in 2017 – a record high. We break down the reasons why Singapore is such fertile ground for this burgeoning industry.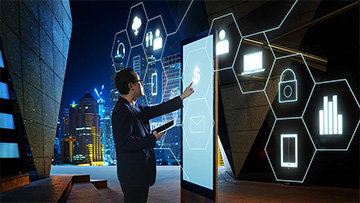 Fintech is a natural progression
As the region's financial capital, Singapore has built strong technology capabilities, a highly educated workforce and a strong regulatory framework. These qualities come in handy for incubating fintech ideas that provide fresh solutions to the financial services industry and consumers alike.
Today, Singapore is the leading country in Southeast Asia in terms of total fintech investment dollars as well as consumer adoption.
In addition to the strong government support, the industry is supported by organisations like the Singapore Fintech Association, a non-profit platform to support collaboration among all parties in the ecosystem. Fintech modules have also been incorporated into the curriculum of universities and tertiary institutions.
To support the industry's growth, Singapore is sharing its know-how in the region – for example, Ngee Ann Polytechnic and Temasek Foundation International are partnering the Indonesian government to extend a new fintech programme for tertiary students in Indonesia.
Local start-ups have become inspiring success stories
Out of 400 fintech companies based in the country, six Singaporean companies made it to the KPMG Fintech 100 list in 2018. Most notably, Grab, Southeast Asia's leading ride-hailing app, made it to the top 50. The app's GrabPay e-wallet is now widely adopted by commuters, and can also be used to make transactions at shops and restaurants.
Other rising stars in the field include InstaReM, Kyber Network, TenX, Funding Societies and Singapore Life.
In addition to consumer e-transactions, Singapore's start-ups offer a variety of solutions from the digitisation of insurance paperwork and the lowering of the cost of cross-country money transfers, to facilitating cryptocurrency transactions and offering digital fund raising platforms.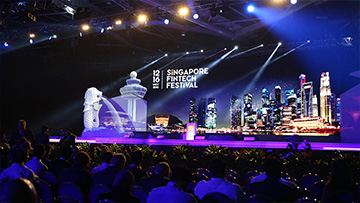 It's a great place to network
The annual Singapore FinTech Festival is one of the most highly anticipated events on the industry calendar. Speakers at the week-long festival include the who's who in banking, technology, cyber security and other fields. It also showcases new ideas from innovation labs and recognises unique and impactful solutions via a FinTech Awards segment.
The most recent installment in November 2018 attracted over 40,000 participants from over 100 countries. Its deal-making platform MATCH also saw soaring investor intentions – a total of US$6.2 billion worth of funding is expected for ASEAN enterprises in 2019, with an additional US$6 billion earmarked for the subsequent two years.