Overview
The world wouldn't function without materials. From the plastic spoon a mum uses to feed her baby to semiconductors that power up our smartphones and laptops, we depend on materials in our daily lives. In fact materials are so important that they have defined eras, such as the Stone Age, Bronze Age and Iron Age.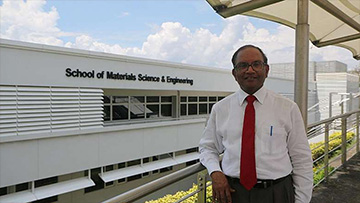 Today, materials science plays an integral role in several industries from engineering to semiconductor, biomedical and more. The International Union of Materials Research Societies (IUMRS) was set up in 1991 in the United States to provide a platform for scientists and industry experts to collaborate and promote best practices across various disciplines of research and development in materials science. Professor B. V. R. Chowdari, President of IUMRS from 2011 to 2012, speaks about how IUMRS has evolved and its relevance globally.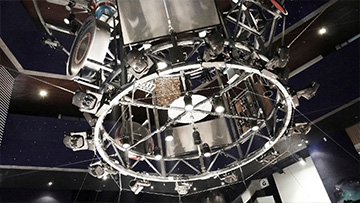 IUMRS is a global organisation with a bold mandate of promoting inter-disciplinary research in materials science for its 14 members or Adhering Bodies. How relevant is this today?
IUMRS had eight founding members when it started in 1991. Today, it has 14 across five continents, largely due to governmental efforts in attracting research talent and creating the infrastructure to grow the industry. By this, I mean public-private partnerships and making materials science a specialised field of study in universities.
IUMRS' mission of promoting inter-disciplinary research in materials science is sound. In fact, it's of even greater relevance today and the next five years. Materials science is a diverse field that involves the study of the properties of matter and its application to science and engineering. Examples of the various disciplines are biomedical materials and artificial intelligence.
Because of the Covid-19 pandemic, the world is racing to produce a vaccine. The materials science industry plays a significant role here. I think it's imperative for scientists and researchers across disciplines to work even closer together and tap on one another's expertise to make a difference.
What is IUMRS' growth strategy?
Firstly, sustained efforts in building a young generation of leaders to take the organisation forward globally. An international platform is important for us to exchange ideas, collaborate and grow professionally. By creating opportunities for young researchers and academics to become thought leaders in material science, we're grooming new leaders who will be instrumental in growing IUMRS globally as the environment evolves.
When I was President of IUMRS from 2011 to 2012, I realised we had to be quite strategic about creating opportunities for young researchers to have a voice. That's why my team and I spent about 12 months to develop the International Conference of Young Researchers on Advanced Materials (ICYRAM). It was a joint effort between IUMRS and MRS Singapore. The mission of ICYRAM is to provide a platform for researchers under 40 to network and present their findings to an international audience. In 2012, the inaugural IURMS-ICYRAM event took place in Singapore. It was well received and attracted about 1,200 delegates.
Secondly, choosing a base to operate from that's best-in-class and conducive for international partners and delegates to do business. For example, government support for materials science research is key as that helps to build a robust talent pool. As are other factors such as world-class infrastructure and efficient operating systems.
What were the key challenges running a global organisation?
You have to balance the local agenda of countries with the global agenda. It's not always easy and diplomacy is key. At the end of the day, keeping your focus on the good we can bring to people's lives through our work always helps.
IUMRS will establish its global headquarters in Singapore for five years from January 2021. How will Singapore support its growth?
Singapore didn't join IURMS until 2001. In 2000, I remember an IUMRS committee member expressing concern that Singapore was too small to make an impact as a member. So, he suggested that the Materials Research Society of Singapore (MRS Singapore) join hands with existing members such as Australia and China to form a chapter. All at once, I knew we had to do something to change that impression.
The result was the creation of the International Conference on Materials for Advanced Technologies (ICMAT), which made its debut in Singapore in 2001. About 1,600 international delegates attended, exceeding our expectations. Because ICMAT was so successful, IUMRS invited Singapore to be a member in 2001. I'm extremely proud of our work on ICMAT. The bi-annual event attracts about 2,500 international delegates including number of Nobel Laureates and provides an excellent opportunity for new ideas, networking and collaboration.

And we've not looked back since. Since 1 January 2019, Singapore has been home to IUMRS' new regional office, with Asia at the forefront of materials science research and also for IUMRS' financial operations.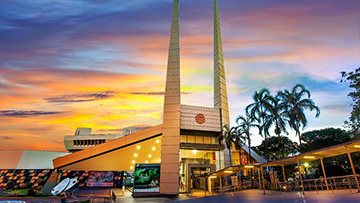 From 2021 to 2025, IUMRS will base its global office in Singapore. These are exciting times. Why Singapore? Firstly, we enjoy strong government support for material research, which has helped put Singapore on the world map in terms of thought leadership for materials research. In the 1990s, there were less than 100 people working in the materials science industry. Today, this number has grown manifold, thanks to the investment by the government to develop research facilities and grow the talent pool.
Secondly, we're neutral. This means we don't take sides – we pride ourselves as a member of IUMRS in the spirit of science and research. That drives us in our pursuit of excellence.
Thirdly, we're truly international. Singapore's Meetings, Incentives, Conferences and Exhibitions (MICE) industry is top-notch. As a nation, we enjoy a stellar record for international conferences. On average, 80% of all delegates for these conferences are global participants. That's a pretty impressive number. That said, we won't rest on our laurels. We're where we are today because of sustained efforts by stakeholders over the last 30 years to grow the industry. The materials science industry is evolving rapidly in tandem with the growth of technology. Our work continues.
Professor Chowdari is currently President Emeritus and Senior Executive Director at the Materials Research Society of Singapore (MRS Singapore).
Are you an international organisation looking to expand your reach into Asia and globally?
Contact the Singapore Tourism Board, a member of the Global Association Hubs Partnership (GAHP). We'd be happy to help!