Overview
Measuring 50 kilometres east to west and 27 kilometres north to south, the island nation has been innovative yet sustainable in its land use.
With a total land area of 721.5 square kilometres, Singapore is one of the smallest countries in the world. The scarcity of arable land and natural resources makes it challenging to provide for the basic needs of its growing population. In this article, we explore how it has risen up to this challenge with inventive alternatives to traditional farming and water and energy sources.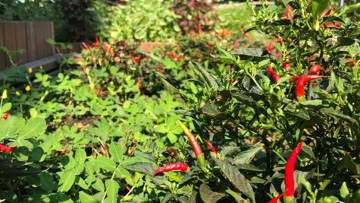 Urban Farming
As a small, highly-urbanised country, Singapore has limited land available for agriculture and relies heavily on imported food supplies. However, in recent years, a new generation of farmers has cropped up Utilising new technology and farming innovations, they have sprouted land-efficient vertical farms as well as farms in non-traditional spaces such as rooftops.
Edible Garden City, for example, has built over 200 edible gardens for restaurants, hotels, commercial buildings and private residences in Singapore. Their first project sits in the heart of Singapore's financial district. Taking root on the 5th floor patio of the OUE Downtown building are over 50 varieties of herbs and local vegetables, such as pandan, chillies, wild pepper and yam, all housed in a 5,000 square feet space, to supply restaurants in the building.
Apollo Aquaculture Group runs the first three-tiered fish farm in Singapore. The vertical fish farm holds two 135 square metre ponds on each storey, with a fully automated water filtration and recycling system that was conceptualised and built from scratch. The company produces 110 tonnes of fish per year and is a great example of how farming innovations can pave the way to better food security for Singapore.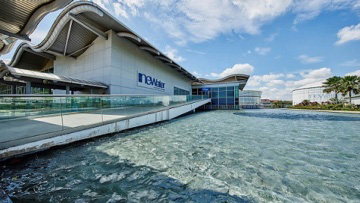 NEWater
Singapore's largest sources of water, namely imported water as well as water from local reservoirs, are highly susceptible to environmental disruptions such as dry weather and pollution. NEWater, which is highly purified reclaimed water produced in Singapore, is a big step towards water sustainability for the country.
NEWater's genesis dates back to the 1970s, when the Singapore Government explored various means to develop more water supplies including via reclamation However, high costs and unproven reliability put the initiative on hold. Fast forward to today, advances in technology have made reclaimed water a reality. There are currently five NEWater plants in Singapore, which supply up to 40% of the country's daily water demand of 430 million gallons.
Water goes through three stages of treatment at NEWater plants. It first goes through microfiltration, where membranes filter out even microscopic particles including bacteria. Next, the filtered water goes through reverse osmosis, where undesirable contaminants are removed, before being disinfected using ultraviolet light which eradicates any remaining organisms The final result? Sustainably produced and ultra-clean, high-grade reclaimed water that is consistently tested to be well within the World Health Organisation's requirements for drinking water.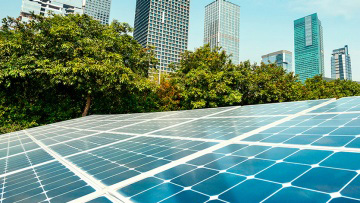 Floating Solar Panels
Located just north of the equator, Singapore enjoys a tropical hot and sunny climate year-round. Harnessing energy from the sun is a logical consideration in the nation's plan to create more sustainable sources of energy. However, to do so would require large areas of solar panel systems to be laid out – a tall order for land-scarce Singapore.
Innovative solutions were developed to overcome this challenge. Photovoltaic panels have been installed on the rooftops of more than 2,400 public housing blocks across the country, with more to come. Singapore has even looked at utilising the surface of lakes and seas for such solar farms. In fact, one of the world's largest floating photovoltaic systems is being built on the seas north of the Woodlands Waterfront Park. Expected to the operational inlate 2019, the sizeable five-hectare facility will be able to generate 6,388 MWh of renewable energy annually, which is equivalent to powering 1,250 four-room apartments.
At present, more than 95% of Singapore's energy needs come from the burning of fossil fuels. If the country's quest to harvest more renewable energy from the sun is successful, it would reduce the reliance on fossil fuels and help create a more sustainable future.