Overview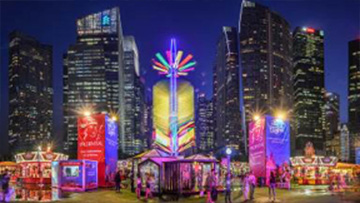 Planning to hold an event in Singapore, and looking to incorporate some local flavour? We've got you covered.
For overseas guests, the opportunity to partake in local culture can make their event experience more memorable and unique from events they've attended in their home country. If you are planning an event in Singapore, here are some easy ways you can inject some local flavour to excite your guests.
Select a venue of local interest
The event venue is where your guests will be spending most of their time, thus selecting the right venue is important for your guests' overall experience. There are numerous venues that are unique in architecture and experience to Singapore. The National Gallery Singapore, made up of the former Supreme Court and City Hall buildings, and Capella Singapore, which is built around conserved military barracks and colonial bungalows from the 1880s, are examples of how the city-state seamlessly blends heritage and modernity.
For a more dramatic setting, consider hosting your event at a venue that offers vistas of Singapore's iconic cityscapes such as the Singapore River or Marina Bay. Hotels to consider include Fullerton Bay Hotel and Mandarin Oriental Hotel as they offer event venues with magnificent views of the city skyline and Marina Bay.
Serve up some local food
Food is an integral part of culture and a great way to add some local flavour to your event. Being a multi-cultural society, the types of cuisines available in Singapore are varied. Local caterers can easily offer Chinese, Indian, Malay or international cuisine options, depending on your requirements. For something that is distinctly local, consider Peranakan cuisine, which is a fusion of traditional Chinese and Malay cooking styles that uses a variety of Asian herbs and spices to create a unique taste.
Live food stations have been gaining popularity, and with good reason. Guests can watch their food being prepared by dedicated chefs, adding an interactive element to your event, while guests can look forward to enjoying their food fresh and customised to their preferences. Live stations can be set up for various local dishes, ranging from noodles and roti prata (flatbread), to chendol (shaved ice dessert) and kopi and teh tarik (local coffee and tea).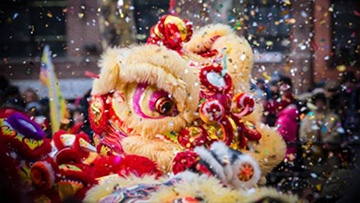 Include local entertainment in your itinerary
Liven up your event with some local entertainment. Go loud and bold with a traditional lion dance, which is a common feature at many local events to ring in good fortune, wealth and general good cheer. Skilled dancers perform lively, acrobatic moves to the accompaniment of cymbals and drums.
Depending on the nature of your event, you can also include some off-site entertainment in your itinerary. Bring your guests for a boat tour along the historic Singapore River that leads out to the iconic Marina Bay, take a skywalk among the towering Supertrees at Gardens by the Bay, or enjoy some drinks and fantastic views of the Singapore skyline from the Marina Bay Sands Skypark. There are many entertainment options for your overseas guests to experience a colourful slice of Singapore's city life.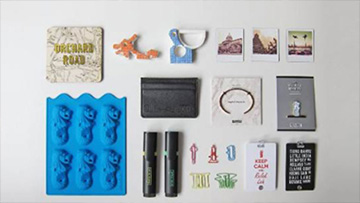 Incorporate local icons in your marketing material
Localising the marketing artwork for your event (event backdrops, posters, brochures, etc) is yet another way to incorporate some local flavour. Readily recognisable Singapore icons, such as the Merlion, Marina Bay Sands, Supertrees or Singapore Flyer, can be included in your designs to provide a differentiating factor for your Singapore event. You may also wish to consider including unique local souvenirs or stationery items from homegrown retailer Supermama or LOVE SG, which can be customised for your guests.