Overview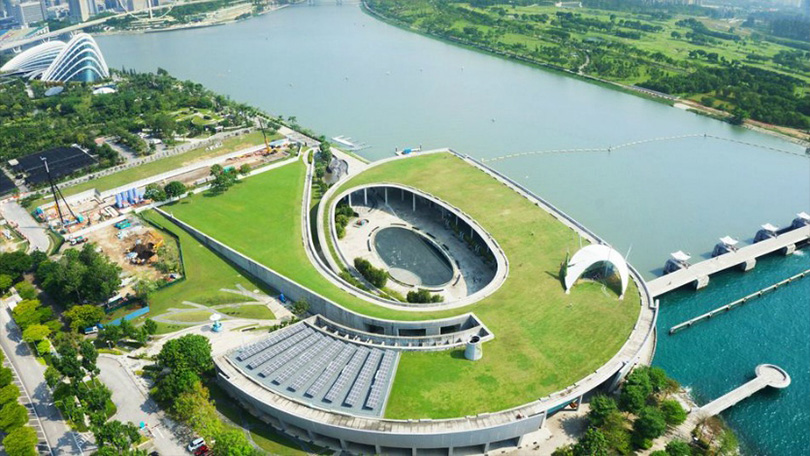 Urbanization is real — and it doesn't matter where you live.
According to a 2014 study by the United Nations, rural living is in decline on a global scale. Whereas just 30% of the world's population were urban dwellers in 1950, more than half (54%) are now housed in cities. What's more, by 2050, the UN projects urban occupation to rise to nearly 70% of the world's population.
There are several benefits to the growth of population centers: it gives economies a booster shot; introduces more trade, commerce and tourism; and offers increased opportunities for innovation and cultural growth. These advantages are why the shift is happening so quickly. But without the proper infrastructure to keep pace with and sustain such rapid development, urbanization can do more harm than good.
Sustainable growth lies at the heart of urban development concerns and Singapore is often cited as an example of a city that has got the fundamentals right.
Home to over 5.5 million, Singapore has implemented a sophisticated catalog of urban solutions that have secured the city-state a top 10 ranking on ARCADIS' most sustainable cities list.
Here's a look at its winning recipe.
1. Best-in-class water management
Singapore's topographic makeup presents many challenges when it comes to resource management, none more so than water. When it was newly independent 50 years ago, access to fresh water was limited, and importing from neighboring Malaysia could be costly. But that challenge didn't stop the Public Utilities Board from developing novel ways over the years to make the most of what the tiny nation-state had. Singapore now takes advantage of three water management innovations: reuse of reclaimed water, rainwater catchment systems and saltwater desalination.
Singapore has received awards for its efforts, and has used various platforms to assume a thought leadership role for others to emulate. Every year, the city hosts the Singapore International Water Week, an international platform for partners from the global water industry to share and co-create innovative water solutions.
SIWW brings together city planners, mayors, engineers and a variety of professionals in the sustainability arena through a series of summits and conferences. A few of these include: The Water Leaders Summit, The Young Water Leaders Summit, Industrial Water Solutions Forum, TechXchange and Hydro-gen, in addition to various business forums and networking opportunities.
Also aligned with SIWW, the prestigious Lee Kuan Yew Water Prize is awarded to the top minds in the field of water solutions, highlighting individuals and companies dedicated to creating a more water-conscious world and society.
This year's SIWW will take place on July 10-14.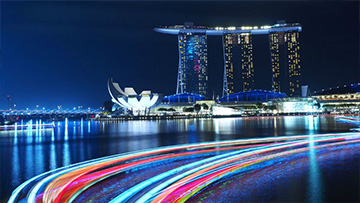 2. Eco-friendly transportation regulations
Singapore has taken steps toward sustainability by cultivating the concept of meaningful transportation — that is, only using the modes that are completely necessary. In particular, this philosophy has restricted car ownership among Singaporeans, resulting in both reduced pollution and crowding. To make this possible, Singapore's government built effective public transportation systems and established regulations that discourage causal or unnecessary car ownership. In light of these restrictions, most Singaporeans walk, bike or use public transportation to navigate the city.
One notable example of Singaporean innovation in the realm of transportation includes a collaborative project currently in the works by Singapore's Nanyang Technological University and the Technische Universität München (TUM): Eva Taxi. The concept is an electric car that functions as a city taxi, and has gone from the drawing board as a mere idea to a tangible prototype in just two years.
Global trends and studies into sustainable transportation will be discussed at the Singapore International Transport Congress and Exhibition. This year's iteration, which will be held on October 19-21, will be themed "Innovating Transport for Liveable Cities." Industry experts, policy-makers, urban planners and solution providers are scheduled for a series of impactful dialogues about the future of urban transport systems as part of city planning.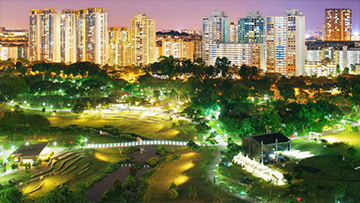 3. A commitment to 'green' planning
One of the most effective ways to reduce a city's carbon footprint is to retrofit its buildings to green standards. Thanks to Singapore's Building and Construction Authority (BCA), several thousand buildings have received the BCA Green Mark since 2005, en route to a citywide goal to be 80% green by 2030.
An example of these efforts is readily apparent in the BCA's Zero Energy Building, the greenest building in Singapore that's being used as a test subject for future sustainable architectural designs. The building has net zero energy usage; learn more by taking a virtual tour.
But the city-state goes far beyond just being a good example for urban planning: The World Cities Summit beckons world leaders to visit Singapore and discuss the ways in which they can plan for a more livable and sustainable future. Held biennially in conjunction with the Singapore International Water Week and the CleanEnviro Summit Singapore, the World Cities Summit is the pinnacle of thought-leadership in the realm of urban solutions.
There's nothing like a visit to grasp first-hand the impact that Singapore's urban sustainability efforts are having not only on the city itself, but also upon the rest of the world. To learn more about Singapore's urban solutions and events, check out touring and event opportunities online today.