Overview
Singapore's vibrant travel industry and excellent connectivity makes it a prime launch pad for successful events for the travel trade, particularly in the Asia Pacific region. In fact, the city-state is hosting two leading travel trade events in May 2019.
With its thriving ecosystem of travel companies, world-class infrastructure, and attractive business environment, Singapore has been the hub of the region's leading travel trade events. Equally important is Singapore's leadership in applying innovation and technology to create refreshed and differentiated tourism offerings as well as to drive quality and productivity in the travel sector.
The first half of 2019 sees Singapore play host to two prominent global travel events – Skift Forum Asia and International Luxury Travel Market (ILTM) Asia Pacific.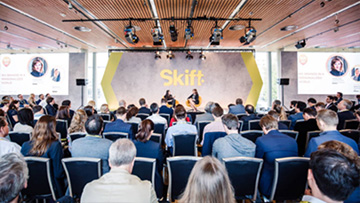 Skift Forum Asia 2019
27 May 2019, Resorts World Sentosa
Leading travel media group Skift has been organising the Skift Forum annually in the United States and Europe, bringing together accomplished and experienced business leaders and creative entrepreneurs in the travel industry for a series of TED-style talks and insightful panel discussions. Skift will be holding its inaugural Skift Forum Asia in Singapore. This one-day conference features carefully curated topics and speakers, in order to inspire travel professionals about the future of travel, particularly in the fast changing and dynamic region of Asia.
Delegates will get to hear from leaders of some of the world's top travel companies such as Tony Fernandes, CEO of AirAsia Group; J Scott Kirby, President of United Airlines; and John Wroughton Brown, CEO of Agoda, as well as travel experts from Booking.com, Rakuten Inc, Expedia Group, Airbnb and Google.
Top marketers, strategists and technologists in the Asia Pacific region will share their perspectives of the theme, 'The Future of Travel Will be Tested in Asia'. The event aims to present fresh perspectives on market and regional trends, covering topics such as the scaling of global brands in the Asia Pacific region, how technology and personalisation are driving seamless travel experiences, re-imagining the cruise experience, and more.
Delegates can also network with decision makers of global travel brands, tourism professionals, hospitality executives, travel advisors, entrepreneurs and more, to hopefully spark new ideas, actionable insights and new opportunities for collaboration.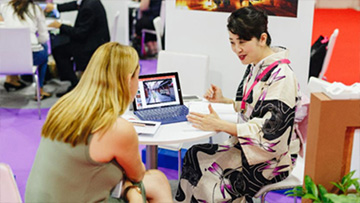 International Luxury Travel Market (ILTM) Asia Pacific
27 to 30 May 2019, Marina Bay Sands
This invitation-only event introduces buyers representing luxury travelers from the Asia Pacific to an unrivalled selection of premium travel experiences and brands. Some 550 of the world's best luxury travel suppliers are hand-picked and qualified under strict criteria to ensure the highest quality, such as luxury accommodation on private islands, rejuvenating spas and cruises, and breathtaking safari and wildlife experiences.
Participants can look forward to discussion forums, educational seminars, bespoke appointments and scheduled networking sessions curated to ensure the perfect blend of education, trade and business networking. Over 30,000 one-to-one meetings are expected to take place during the four-day event.
This year's event kicks off with 'The Asia Millionaire Traveller in 2019' seminar, which will look into how travel is becoming the new luxury for the Asian millionaire consumer and how luxury travel brands can attract and engage them. With a fast growing affluent base within the Asia Pacific Region, the demand for luxury travel experiences from the region will almost certainly see steady growth.