Overview
It is an exciting time for medical and technological advancements in Singapore. The city-state is fast becoming a global player in healthcare innovation, thanks to world-class hospitals, an emphasis on public-private partnerships and the rise of local med-tech startups.
The medical innovations coming out from Singapore have a common goal: to empower people not just to live long, but to live well, and live healthy during the later years.
Unsurprisingly, technology is a key driver and enabler behind many of these innovations. Here are three areas where the city-state has developed healthcare solutions for recently:
Robotics
Singapore medical technology firm EndoMaster unveiled the world's first robotic-assisted system that can remove tumours from the intestines and stomach without making incisions. Called the Master System, the procedure eliminates the need for the patient to be hospitalised. It also reduces procedure time drastically to between 35 minutes and over an hour. Previously, such surgical procedures can last up to three hours and may require hospitalisation of up to 10 days.
On the public/private partnership front, Singapore General Hospital also worked with local company Biobot Surgical to develop a robotic system that conducts prostate biopsies using a navigation platform to position a needle that can target tumour areas accurately.
The system - used in Singapore hospitals and in Australia and Europe - has performed prostate biopsies on more than 6,000 patients to date.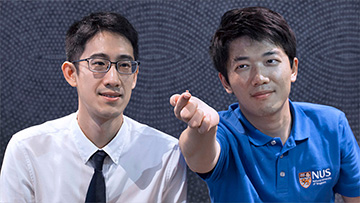 Smart Clothing
For better real-time monitoring of a patient's condition either in the hospital or at home, the Institute for Health Innovation & Technology (also known as iHealthtech) at the National University of Singapore developed smart clothing that can boost wireless connectivity between wearable devices by about a thousand times. Patients wearing this clothing could have their health monitored by wireless devices with far longer battery lives, and have the wireless signals kept near the body for greater data privacy.
This opens opportunities for measuring patients' vital signs in everyday settings without inhibiting their freedom of motion, and can alert loved ones or doctors when a situation arises.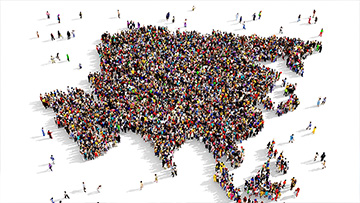 Data-driven Research
There is a lack of Asian genetic data in public databases around the world, but Singapore is well placed to fill the gaps in Asian data. The country's three major ethnic groups - Chinese, Malay and Indian - capture around 80 per cent of Asia's diversity.
Against this backdrop, researchers in Singapore were able to create the world's largest genetic data bank of Asian populations, which could help scientists and doctors better diagnose rare diseases and find the causes of chronic ailments. It also presents the opportunity for new ways to predict diseases and identify treatment or prevention methods. The data from the study will be deposited in international archives, where researchers from around the world can request access to it.
If you are a healthcare professional or someone who's keen to know more about the medical innovations created in Singapore, here are a couple of upcoming events worth attending in the coming months: