Overview

It's official – design isn't just about making things pretty. Fact is, applying design thinking to all aspects of an organisation (from product packaging to customer experience to problem solving) and has real impact on business results.
In a study by global organisation Design Management Institute, design-led businesses outperformed the S&P Index (an American stock market index) by 219% over 10 years; and Adobe found that companies that foster creativity enjoy 1.5 times greater market share on average in their respective industries.
And leading by design is not just an overseas phenomenon; Singapore companies are increasingly adopting design thinking to remake their offerings in engaging ways. Here are some design-led brands that have transformed and cemented their footing in the competitive consumer landscape.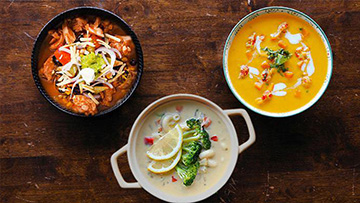 The Soup Spoon
Over the course of almost 20 years since it was established, The Soup Spoon has made a series of changes to improve its operations and in turn, raised customer satisfaction. A design thinking workshop in 2012 led to the management of The Soup Spoon overhauling the concept of one of its brands, The Soup Spoon Union, making changes to layout and aesthetics for improved dining experience. The result? Sales at the outlet went up by 25% while manpower hours decreased by 24%. Today, The Soup Spoon Union concept can be found at six locations in Singapore and enjoys a robust crowd.
Credits: The Soup Spoon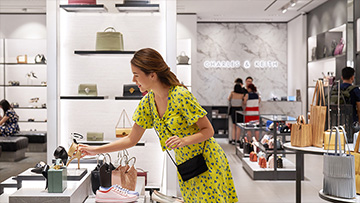 Charles & Keith
It might seem like a no-brainer for a fashion retailer to focus its efforts on design, but the humble shoe label that was founded in 1996 goes to extraordinary lengths to stay on the pulse of what women want. For a start, its team of in-house designers produces over 1,000 styles of footwear and bags every single year. The brand also spends a chunk of revenue training its designers before sending them to overseas fashion shows and conducting market research. To further improve the customer experience, the brand launched its e-commerce store in 2004, a time when online shopping was in its infancy in Asia. The brand's continuous quest for innovation and design excellence has paid off in multiples today, with over 600 stores all over the world and annual revenues of more than US$300 million.
Banyan Tree
The luxury holiday resort brand may be a household name now but in its early days, it struggled to carve out a niche after almost 15 years in the hospitality business. Then in 2008, founders Ho Kwon Pin and Claire Chiang embarked on creating "romantic intimate escapades" for guests that are Asia-inspired and environmentally sustainable – a unique positioning at the time that hit the big leagues. Today, the spirit and design of romance and intimacy is carried through every touch point of Banyan Tree, including a range of bath and body care products that have been reformulated and redesigned to symbolise the brand values.
Razer
You know a brand has arrived when users are willing to tattoo its iconic three-headed snake logo on their skin and when it files a record number of patents and design applications in Singapore in a year. Razer embraces design thinking and the world-renowned home grown gaming company will be opening a new Southeast Asian headquarters research and development labs and design studios spread across seven storeys by 2020. The new HQ will create an even more immersive and creatively driven experience for its employees.
Credit: Razer