Overview
Long gone were the days when organisers relied on good old verbal feedback and gut instinct to refine their events. In the digital age where professionals now live and breathe technology, there is a shift towards big data which gives accurate insights as to what people want out of conferences, tradeshows, exhibitions and meetings.
And here is the lowdown on how big data technology has transformed the events world.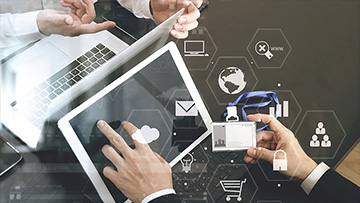 Making sense of information
Chances are, most major agencies collected data from delegates and exhibitors before, during and after the event. But this is just the first of many steps. The most crucial step in making large-set data work for you is learning how to make sense of it.
For instance, global agency Reed Exhibitions, which hosts more than 7 million participants at over 500 trade shows every year, adopted a data analytics platform that can store and obtain insights from the information the team collected over the years quickly. Insights obtained from the platform could then be translated into recommendations to their partners and event attendees before and during each event.
Credits: Reed Exhibitions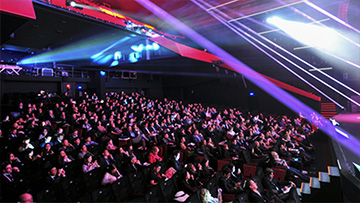 Letting smart badges do the work
On top of letting event organisers know that wearers are legitimate attendees, badges now do a whole lot more in improving everyone's experience. Each printed badge is a unique RFID tag – some use Bluetooth Low Energy (BLE) – and allows participants to perform a wide variety of functions including checking into a venue, exchanging contact information and alerting the wearer if a potential business match is nearby.
For organisers, these badges can provide real-time insights such as heat maps, long lines or overcrowding, which they can then rectify immediately. At the end of the day, organisers can know the most and least successful aspects of the event – based on which exhibition booth garnered the most interest.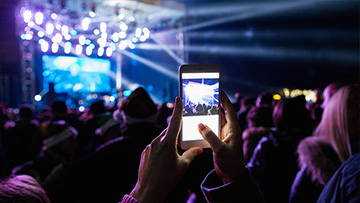 Apps that pack a punch
Mobile phones contain a wealth of information about their owners – from their wearable technology such as beacon-powered wristbands. When paired with the right app, it also allows participants to interact with an event and other attendees in novel ways while capturing information.
By tapping on the above, organisers can easily find out the likes and dislikes of their attendees and provide customised marketing messages for the next event.
Measuring outcomes
One of the biggest benefits that resulted from the rise of big data is probably the fact that organisers can now clearly see their ROIs from each event. Between profit and loss and audience engagement levels to attendance rates over time and other trends, big data pair beautifully with qualitative analysis to provide a comprehensive review.