Overview
As seen on CNN's On The Road Singapore Special Feature, originally published on 22 Oct 2015.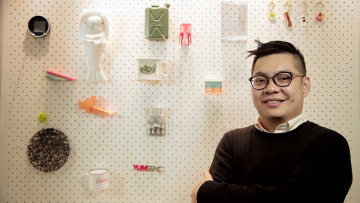 In this iconic year that is Singapore's 50th birthday, her economic success story has been well related to all and well celebrated. But less familiar are we with the design scene in Singapore which has also grown and flourished in these last fifty years as well.

A modern city in sync with the world's design trends, Singapore has always been Asia's pathway to the international design market. Ranging from architecture, product and industrial design to fashion and furniture, Singapore's growing presence in the design market has been fuelled by its sophisticated consumer base and expedited by the variety of design conferences and exhibitions within the country.
Over the last 50 years, efforts to discover regional talent and products have also contributed significantly to Singapore's thriving design scene. It earned her the title of the world's Best Country Brand in Shopping, Retail, and Business and was ranked 6th in the world in design and 11th in design competitiveness.

Singapore's homegrown designers have also gained global acclaim, sweeping more than 150 international awards between 2008 and 2012. Among them are furniture designer Nathan Yong and industrial product designer Edwin Low.